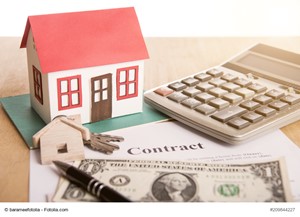 Will Your House Buying Plan Work?
Before you launch a home search, you should put together a property buying plan. That way, you will know exactly what you want to accomplish during the homebuying journey and can tailor your house search accordingly.
There are many things you can do to ensure your homebuying plan will work perfectly, and these include:
CREATE HOMEBUYING GOALS
You know you want to acquire a house. Now, you just need to establish homebuying goals so you can make your property buying vision a reality.
To create homebuying goals, you should consider where you want to reside and what you want to find in your ideal residence. Remember, you can always modify your goals as you navigate the homebuying journey as well.
Don't forget to be realistic as you establish homebuying goals. For example, if you want to acquire a mansion but don't have the finances to do so, you should lower the bar for your home search.
GET YOUR FINANCES IN ORDER
A mortgage generally is a must-have to purchase a house. If you get pre-approved for a mortgage, you will know precisely how much you can spend on a residence. And as a result, you can narrow your house search based on the finances at your disposal.
To get pre-approved for a mortgage, you should meet with a variety of banks and credit unions. These financial institutions can teach you about the ins and outs of home financing. Plus, they can help you make an informed mortgage selection.
In addition, don't hesitate to ask questions as you review your mortgage options. Banks and credit unions employ courteous, knowledgeable mortgage specialists. If you work with these specialists, you can gain the insights you need to select a mortgage that matches your finances.
CONSULT WITH A REAL ESTATE AGENT
For those who want to receive comprehensive support as they craft a homebuying plan, hiring a real estate agent is paramount. A real estate agent boasts extensive housing market expertise, and as such, will help you create an effective property buying strategy.
A real estate agent devotes time and resources to learn about you and your homebuying goals. Next, he or she will work with you to create a custom homebuying strategy. And when you are ready, you can put this strategy into action.
Furthermore, a real estate agent offers in-depth guidance throughout the homebuying journey. He or she will keep you up to date about new houses that become available in your preferred cities and towns and set up home showings. Also, a real estate agent will help you submit an offer to purchase your dream home. Perhaps best of all, a real estate agent will make it simple for you to avoid overpaying to acquire your ideal house.
Take the guesswork out of developing and executing a homebuying plan – use the aforementioned tips, and you can simplify the process of finding and acquiring your dream residence.