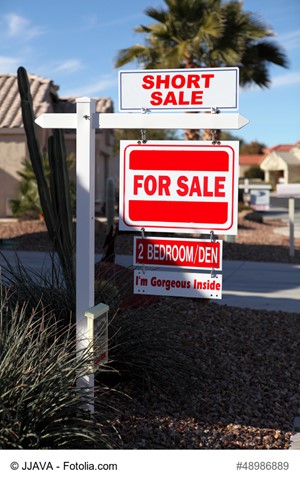 Why A Short Sale Might Not Be For You
Short sale properties can be desirable to first-time buyers. The name alone sounds great. Who doesn't want a "short" sale period to buy a home? The term is deceiving from the start. Short sales are anything but short.
If you decide to make an offer on a short sale property, and it's accepted, you may ask your real estate agent why the process is taking so long. You may start to feel on edge, wondering if the property will ever be yours to call home. These feelings are completely normal. You should know what you're getting into before you start.
What Is A Short Sale?
A short sale is the best way for homeowners who have no other options to avoid foreclosure. A seller will ask the bank to take less money for the sale of their home than is owed on the current mortgage.
The reason why short sales take so long is that the bank needs to approve the offer on the sale of the property. The bank loses money no matter what, it's just up to the bank to decide how much money their willing to lose.
The seller's bank will first review what's called "The short sale package." The seller will submit all of their financial statements and income proof to the lender. The short sale won't be approved if the sellers are found to have a large sum of cash just sitting idly in a bank account.
Find A Good Agent
An excellent buyer's agent along with a knowledgeable listing agent is essential in a smooth short sale transaction. There's a lot of paperwork, and the process can be arduous. If you need one piece of advice, it's to make sure that you don't go through the process of buying a short sale property alone.
Documents become outdated very quickly which is one of the reasons why short sales take so long. The seller will just submit proof of income, and by the time the bank approves everything an extension must be signed.
When you're working with not one but two banks, everything can take time. Know that buying a short sale is extremely risky and there's always a chance the property can be foreclosed on. You have very little control as a buyer. With the right guidance, your short sale transaction can go smoothly.